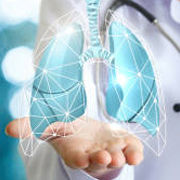 Patients with bronchiectasis often suffer from coughing, sputum productions and chest infections that are difficult to treat.
We are carrying out a research trial to test whether a new treatment for bronchiectasis is effective. The treatment is to inhale a drug called Caystan using a nebuliser. This treatment is currently used to treat other similar lung diseases.
To test whether the treatment works we will compare the symptoms of people taking the Caystan treatment with the symptoms of people taking a placebo, which is an inactive substance that looks the same as the active Caystan nebuliser.
For more information, and what is involved, see Trial Information.
This trial is being sponsored by the University of Dundee and NHS Tayside, and organised by James Chalmers, Professor of Respiratory Research at the University of Dundee.
This trial is being managed by the Tayside Clinical Trials Unit.